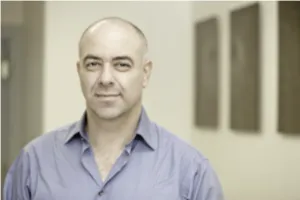 Dr. Douglas Fredman is a licensed Chiropractor serving the New York community.
Dr. Douglas Fredman has been freeing people from pain in the clinic in New York, NY. As a Chiropractor with experience, Dr. Fredman is committed to promoting optimal health and well being of patients.
Dr. Fredman uses a "whole person approach". This approach to wellness means looking for underlying causes of any disturbance or disruption (which may or may not be causing symptoms at the time) and make whatever interventions and lifestyle adjustments that would optimize the conditions for normal function. Using this unique approach, Dr. Fredman is able to help you to accelerate and/or maintain your journey to good health.
---
My name is Dr. James Farren, Chiropractor and I am one of the owners at 139 Fulton Street, Suite 136 in NYC 10038. I consider myself an expert in low back pain, headache, sore neck, whiplash, frozen hip, frozen shoulder, knee strain / sprains.
I was introduced to chiropractic over 15 years ago after an unfortunate rear end collision that caused spasms in my neck, lower back and muscle pain. I started seeing a chiropractor to help with the pain, numbness and tingling sensation that I was feeling. I realized after several treatments that I actually was starting to feel better not only in my neck, back and muscles but my overall health. I therefore decided to occasionally get adjusted and because I truly believed in how it improved my health and well being, including my stress level, I decided that this is what I wanted to do in my life. Become a chiropractor and help others.
In 2000 I started attending The University of Bridgeport Chiropractic College in Connecticut and graduated in 2004. Following my graduation I started working for Champion Medical Services on Fulton Street in Manhattan. After over 8 years at Champion. In June of 2013 I opened up a practice at 7 Dey Street with Dr Douglas Fredman who is also a Chiropractor. In 2017 we moved our office to a newly renovated location at 139 Fulton Street. We treat all ages, pre/post surgery, and offer acute, chronic, and wellness chiropractic care, exercise, and rehabilitation. Our establishment also has medical doctors on staff as well as physical therapy, podiatry, acupuncture and massage.
To ensure I stay on top of current heath trends and issues and because I feel that the more information and knowledge you have the better you can treat your patients, I decided to attend New York Chiropractic College where I received my certification to perform nerve tests (EMG's) to rule out nerve damage in the spine or extremities. Also I am certified in Manipulation under Anesthesia which helps with chronic pain and frozen shoulders.
So, if you're in pain and still haven't found relief elsewhere, we'd love to hear from you. We're looking forward to meeting you and discussing how you can start feeling better real soon.