Chiropractor, Physical Therapist, Acupuncturist, Nutritionist & Massage Therapists In A Convenient Downtown NYC Location
Do You Suffer With?
Back Pain

Muscle Spasm

Numbness & Tingling

Leg Pain (Sciatica)

Headaches
Kura Chiropractic offers relief from these conditions and many more.
Services For:
Immediate Relief of Pain & Discomfort

Improvement & Strengthening To Restore Health

Maintenance Of Healthy Condition

Motion Training to Prevent Future Injury
---
Our Three Phase Approach to Recovery and Wellness
Palliative treatment to relieve acute pain & discomfort
Chiropractic Manipulation
Medical Massage Therapy
Acupuncture
Treatment to strengthen the musculoskeletal system, reduce discomfort & pain, reduce inflammation, and promote healing.
Chiropractic Manipulation
Medical Massage Therapy
Acupuncture
Corrective Exercise
Nutritional Counselling
Lifestyle Counselling
Proactive & preventive care to prevent re-injury, improve performance and quality of life.
Corrective Exercise
Nutritional Counselling
Lifestyle Counselling
---
Two Easy Ways To Schedule Your Appointment At Kura Chiropractic
Call us during office hours
Monday-Friday : 11AM-7PM
212-349-9500

OR
Schedule an appointment online
** We are located at 139 Fulton Street , Suite 136 **
(sandwiched between Century 21 Department Store and the new Fulton Street Transit Station)
What Kura Chiropractic Is All About
Sports chiropractor, Dr. Douglas Fredman, describes what Kura Chiropractic is all about. Several patients tell of the care they received, and the benefits of chiropractic treatment at Kura Chiropractic.
Dr. Fredman Of Kura Chiropractic Featured On CBS Network TV News Segment On Sports Injuries & Wellness
About Douglas Fredman, DC CCSP
Dr. Douglas Fredman has been practicing chiropractic in New York for his entire career. He is also an accomplished sports chiropractor, and is trained in Kinesio Taping methods.
As a licensed chiropractor, Dr. Fredman is committed to providing pain relief and recovery, without the unnecessary use of drugs and pain relievers. He treats a variety of symptoms and conditions in a manner that will restore a higher quality of life, using the bodies own restorative abilities. Many people prefer to have clear thinking and better physical well-being by avoiding chronic ingestion of chemicals. You can visit our testimonials page to see what our patients have to say.
Chiropractic & More in NYC Financial District
Kura Chiropractic was established in 2004 in downtown New York City, specializing in chiropractic care, sports medicine, and wellness. We've moved several times over the years. Originally on Broad St,, and later on Broadway and Dey St. we moved to our Fulton St. office in 2017. We've expanded our services beyond chiropractic and sports medicine to include therapeutic massage, acupuncture, physical therapy, nutritional counselling, and men's health.
Resources Available On The Kura Chiropractic Web Site
This web site offers a wealth of resources regarding natural physical well-being for you to explore. Some resources require that you create a profile and log in, but don't worry, you won't be signing up for unwanted emails. Our privacy policy is clear.
The member wellness section of our website features:
animated exercise videos
wellness articles
chiropractic resources
health facts
Find the link to member wellness in the footer at the bottom of this page.
Our bi-weekly newsletter offers free wellness and health articles. Subscribe to receive it.
You can ask us a question or to send us feedback by clicking on the "email us" link below.
You can share our health information with your friends by using the "send to friend" link.
Convenient to MTA & Path?
Fulton St. Station - 4 & 5
Fulton St. Station - A & C
Fulton St. Station - J & Z
Cortlandt St. Station - N & R
World Trade Center - E
NJ Path
Most Insurances Accepted Including:
Aetna
Blue Cross Blue Shield
Cigna
Empire Plan
GHI
We handle the form submission & accept consignment just like any other medical office.
"The Doctor of the future will give no medicine but will interest his patients in the care of the human frame, in diet and in the cause and prevention of disease."
- Thomas Edison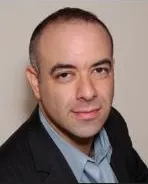 Dr. Douglas Fredman DC, CCSP
Sports Chiropractor | Kura Chiropractic
139 Fulton Street, Suite 136
New York, NY 10038
P: 212-349-9500/ F: 212-349-9501
www.kurachiro.com, [email protected]